Blog
Keeping up with the times, sharing news, views, insights, and lifestyle tips - information helpful to all the players of the entertainment industry.
KEEPING IT FRESH: Tips on how to keep your performances exciting on a long run
By SW ARTISTS BLOG | October 03, 2017 at 02:36 PM EDT |
No Comments
When I was asked to write about this topic, I thought, "Why hasn't even one person ever talked about this before?" I scoured the web for musical theater actors talking about how they kept their performances fresh in a long run. But there was nothing to be found.

So, let's talk about it.

Congrats! You booked a gig. AND you're a principal, epic! You're the right type, and your look and sound lock into place. Rock on.
Rehearsals were creative and your director pushed you hard to create a compelling character the audience will love.

Opening night was a success and you had a tearful goodbye party with the creatives and now it's just you, your cast mates, and the tech crew.

The 1st week goes fine, with your jokes landing and having the house rock with laughter. You're emotionally available with the entire cast and you even run offstage sobbing after the final number.

But now it's the 4th week, and things are stale. Like flaky, moldy, and gross. Jokes die after the third row, you're thinking about how drunk you're going to get in two hours, and some of your other cast mates are developing a zombie like glaze over their eyes. The show isn't fun anymore.

This happened to me when I was in HAIR this summer. My contract spanned from May 13th-August 27th. I'm not complaining that my entire summer was rolling around on carpets barefoot pretending to be high on meth, but you get the picture.
Let me acknowledge that every show and part are different. HAIR is crazy, and Berger is 100 times more. The original Berger was high on shrooms when the creatives wrote down the lines he made up on the spot in the rehearsal room.

Hopefully your character is a little more straight forward and I hope the tips below can guide you to having more exciting performances.


-Keeping a secret
Let your character have a secret. It can vary from night to night. This can be from "I have a pebble in my shoe" to "I'm in a lesbian relationship with sister." The more creative, the better.

-Become more playful with scenes- find new things in the text, in your imagination of the scene
Re look at the text. Is there something that is missing? If you use imagination to prepare for a scene/song, intensify that more. See where it goes. Use the performances as rehearsal to see where things go.

-Find moments that you're still confused with or don't have a 100% grasp on and see if you can work them out.
This helped me with Berger. When we went up, I still wasn't sure about a lot of things that I said (sorry NYU education), but I made it seem like I did. Go back to your script and highlight lines, stage directions (if any) or notes you made in rehearsal and find what causes confusion. Questions to ask yourself-Why do I say this line? Is there another way that gets the fire going inside me more? In what way can I deliver the line that makes more sense?

-Knowing that the audience paid for a ticket, and that denying a good performance to them wouldn't be fair.
This is harsh but true. You're an actor and at the end of the day your job is to replicate the performance every night. People could be spending over $100 a ticket and you wouldn't want to deny them what you gave on opening weekend.

-Knowing that there are many performers back in NYC who would want to be in your position.
Take this in and own it. Be booked and #blessed.

-Know that some weeks will be more "off", and some will be more "on"
Don't kill yourself over a few semi stale performances. A good amount of the time, audiences won't know whether you're having an "on" or "off" night. Don't beat yourself up, but don't get lazy.

-Push through
This is the most important tip. Push through. Know you'll make it out alive. Don't let drama offstage wander on stage. That is the worst thing you can do. If you're having offstage drama with another cast member, techie, or management- contact your agent and proceed from there.

Special thanks for my agents Margaret and Sue for giving me the idea to write this blog! Hope this was helpful!

Michael Hajjar is an singer/actor living in New York City. Some of his favorite credits include Berger in HAIR (Midtown Arts Center) and Stephen Schwartz's BORN TO DANCE (Princess Cruises). More info at michaelhajjar.com. Follow him on Instagram @michael_hajjar or Twitter @michaelhajjar.




THE 2ND EDITION OF ASK AN AGENT IS HERE!
By SW ARTISTS BLOG | May 31, 2015 at 12:51 PM EDT |
No Comments
Did you know that agents used to receive breakdowns in an envelope which was slipped under the door to the office before office hours? Or that the first "agents" were actually actors? These are just a few of the historical facts about the business of show business that you will learn from the second edition of my book, ASK AN AGENT, recently released on Amazon.com in paperback and Kindle format.
A lot has happened in the business since the release of the first edition of ASK AN AGENT a decade ago. Namely the electronic revolution! When I wrote the original agents were just beginning to use email in their daily practice and cell phones were not as smart as they are now, used at that time solely for phone calls. Now the internet and the accompanying devices are a way of life and business. Submissions, pushes, negotiations are done over the internet and while the majority of projects still use the live audition as the method for selecting actors, the practice of actors self-taping themselves if working out of town or even for some initial auditions is becoming more and more a frequent occurrence. Skype, youtube and vimeo, websites and social media have infiltrated the ways and means of doing business. However, in the midst of all this technological awakening, one thing remains the same—the actor-agent relationship.
When I re-entered show business as an agent a few years ago after a brief year and half stint as a magazine editor, I noticed actors were asking the same questions: Do I need an agent? How do I get one? What will an agent do for me? When is it time to switch agents? It felt like ground hog day because these were the same questions actors had asked me when I created and wrote the "Ask an Agent" column for Back Stage in the early 2000's. That column had led to the writing of the book ASK AN AGENT. Ten years later seemed a good time for an update and with the help of createspace.com (Amazon's self-publishing platform) and fiverr.com I am happy to have produced what I think is an informed, updated and highly relevant second edition of ASK AN AGENT.
It's the view of the industry that actors never see: a guided tour of how the entertainment industry works and of how the actor-agent partnerships keeps the actor working. Here's what some industry players have to say about it:
"Ask an Agent is a must read for any performer who is ready to take their career seriously. With an intelligent, no nonsense approach, Margaret Emory shares her wisdom, expertise and passion. The reader learns about the inner workings of this business relationship and is guided on how to find and work with an agent. —Liz Ortiz-Mackes, casting director/indie film producer
"In a business of flukes and chances where hardly any rules apply, Margaret Emory has written an extraordinarily concise, organized, and informative book about the insanely difficult relationships between actors, agents, and casting directors. Ask an Agent should be a must read for any actor moving to New York." —Alan Filderman, acting director.
There was a time before the internet where the goings on of show business were shrouded in mystery. I was an actor going about my business trying to get an agent, trying to get work, trying to get inside the inner circle of professional activity. I crossed over the line and found myself on the inside of that circle in the talent management sector. I enjoy being an agent and having come from the actor's perspective it has always been my mission to share information which helps an actor's professional journey. I sincerely hope this second edition of ASK AN AGENT will continue to answer the many questions actors have and provide the knowledge they need to work with and within the system for making show business.
Margaret Emory is an agent at SW ARTISTS in New York City and the author of the 2nd Edition of ASK AN AGENT, available at Amazon.com.
RELINQUISH CONTROL. JUST LET PREPARATION AND A POSITIVE ATTITUDE TAKE OVER!
By SW ARTISTS BLOG | February 07, 2015 at 10:10 PM EST |
No Comments
One of the best things I could have done for my acting career was to take an internship at a well-known film and television casting office. If there was one word to describe my internship, it would be "invaluable." This experience has taught me things I likely would not have learned anywhere else.

Every day I went to work filled with optimism, gratitude and an eagerness to help wherever I was needed. The casting director was pleasant and so were his assistants. The office ran harmoniously and on schedule. I facilitated the operation of a "fine-tuned machine," as my boss would like to put it, and felt like part of a team. My duties ranged from clerical work to reading scripts and pulling sides. But what excited me most was the opportunity to be a reader during the pre-read sessions. I was also granted full access to the videos of the actors that were the finalists from each audition.

When the office was slow I studied every video I could to learn and absorb anything that might help me to book my own roles. On many occasions, I was allowed to come into the room after the auditions were over, and listen to the critiques on the top performers. It was like I was a fly on the wall and I loved every minute of it.

I was surprised, and quite frankly shocked, when I witnessed some of the producer's final picks. I always knew there were many factors beyond the actor's control when it came to booking a job, but seeing first-hand how acting talent was disregarded really brought this concept home. On one occasion the actors chosen for co-star roles were picked because they were very similar in height. Another actress was passed over because she had a look that was too similar to the lead actress. So I have learned not to beat yourself up if you don't book a role. There's a chance you didn't book it because of casting considerations completely out of your control.

However, you shouldn't get discouraged and assume that talent isn't a consideration when you don't book a job. After studying so many videos, I would say that 9 out of 10 times the producers and directors pick the best actor for the role. The actors who came in well prepared, off book, listened, worked off the reader, embodied the character, situation, and environment would ultimately book the job without question. It's a matter of preparation and then letting go once you're in the audition room, allowing yourself to be in the moment.

So, the one piece of advice I would like to share with every actor is: DO YOUR HOMEWORK on EVERY show you audition for. In doing so, you will learn to understand the tone of the show as well as know the correct pronunciation of the character's names. Going into an audition room and publicly announcing you're not a fan of the show by asking how the leads' name is pronounced never looks good. Nowhere is this truer than in front of the producers and director who expect you to be prepared when you enter the room.

Looking back, my internship was the most eye-opening, jaw-dropping, insightful and unforgettable experiences that I've ever had, and I'm so glad to have done it. In fact, I loved it so much that I considered a second internship with another casting office the following semester. When I told my boss about potentially interning again, he changed my path, building the little bit of confidence I was unaware I needed. He said, "Sylvia, you don't need to intern ANYWHERE, anymore. You're ready, start going out and auditioning." And with those words, as well as a constant reaffirmation that "talent always rises to the top," I was recharged and felt ready to take Hollywood by storm. I know I'm not going book every audition I go on, but I do know that if I'm well prepared when the opportunity presents itself, I'm going to do my absolute best to seize it and book the job.
—Sylvia Ward, born Sylwia Wardaszka, is a model and actress who came to America from Szczuczyn, Poland when she was 3 years old. She graduated from the two year acting program at the William Esper Acting Conservatory and quickly became a member of SAG-AFTRA and Actor's Equity Association. Constantly working on her craft, she recently attended the American Academy of Dramatic Arts and is currently taking scene study classes with Rich Cole and Larry Moss.
Springtime Allergy and Sinus Relief with Chinese Medicine
By SW ARTISTS BLOG | May 14, 2014 at 11:05 AM EDT |
No Comments
Springtime Allergy and Sinus Relief with Chinese Medicine
After a long winter, it finally feels like spring. The air even smells like spring as plants love this season as much as we do. They respond to the long-awaited warm weather with a big pollen season. I'm seeing a lot of allergies and sinus infections in my practice and I thought I'd offer a springtime allergy and sinus essential oil formula to help people adapt to the change in seasons.

We often talk of "spring cleaning" and this is another part of the reason for those sniffs and sneezes. Rather than simply being symptoms to suppress, these are signs that the body has a chance to clear out old accumulations in the sinuses from previous seasons. In one of the oldest medical texts in Chinese medicine, it states that the issues of this season can be a way of releasing the ways our body was taxed in the previous one. It was a tough, cold winter for a lot of us, so now's the time to help our body's immune system fully recover and renew itself. And that's another part of what my formula is designed to help with.
Essential Oils For Allergy and Sinus Relief:

Rosalina.

This lovely oil is a relative of tea tree and it's excellent forears, nose, and throat.

This oil softly awakens the senses and it's safe for everyone at appropriate dilutions. It's gentle, yet has a nice antiseptic andopening effect on the sinuses.

Petitgrain.


This oil is the leaf of the bitter orange tree and it is one of my favorite oils in clinical practice. It's very useful for opening

and loosening the chest for easier breathing. It's anti-spasmodic for coughs and supports Rosalina inclearing the throat. Petitgrain also helps with digestion. Zhu Dan Xi, a famous doctor from the 12th century, said Petitgrain clears lymphatic stagnation and breaks up accumulations in the body.

And it smells nice!

Peppermint.

We all know Peppermint! Peppermint's spicy cool scent soothes irritation and dilates the tissues in the nose temporarily so the other oils can act more quickly. In Chinese medicine, peppermint is often used to help relieve itchy, red eyes (but don't get in the oil in your eyes, please).

Magnolia flower.

Magnolia flower oil has a nice supporting action for the head and sinuses. This oil is good for sinus headaches and helps to anchor the blend, prolonging its effects.

The Blend:

We'll add:



30 drops Rosalina



20 drops Petitgrain



5 drops Peppermint



5 drops Magnolia flower



Mix all ingredients with 1oz of a carrier such as sweet almond, fractionated coconut or rice bran oil.

Application:

Apply a small amount three times a day by the sides of the nose, on the temples and behind the ears. We actually have sinuses behind our ears, the mastoid sinuses. There are powerful acupuncture points there as well. So, massage the blend in for best effects, you'll be giving yourself a little acupressure


treatment. Take care to keep it out of the eyes (it'll sting). As always, use common sense and you can write me for substitutions if you are allergic to one of the ingredients.



There are also fantastic acupuncture treatments and Chinese herbal formulas for to treat more chronic allergies and sinusitis. In addition, I've had excellent results with courses of treatment for my patients with asthma and bronchitis. So, you are welcome to see me and start feeling better!


Neti Pot

This is a good time to make friends with your neti pot to wash out your sinuses once a week.



Experienced neti pot users can add 3 drops of our essential oil blend for a stronger cleanse.
Christopher Dye of Manhattan Classical Acupuncture is a nationally certified and New York State licensed acupuncturist with a masters in classical acupuncture and oriental medicine. His undergraduate degree was in psychology from Columbia. Christopher's passion to offer the highest quality of care for my patients has led him to advanced training in treating pain, inflammation, reproductive issues and stress. Just as important is the way he listens to his patients and adjusts his treatments to their individual needs.
ClassicalAcupuncture@gmail.com
Phone/text number: 917-214-1272
Any questions, or to set up an appointment, just call or write.
STUDENT SHOWCASES & THE NATURE VS NURTURE DEBATE
By SW ARTISTS BLOG | April 20, 2014 at 12:05 PM EDT |
No Comments
'Tis the season of student showcases and the performance spaces in Manhattan's midtown westside must be raking it in. From mid-March through May, every Monday and Tuesday offers not one but several (often at similar times) showcases of conservatories, college and university programs where agents, casting directors, industry professionals at large can sample the wares of this year's crop of graduating acting students.
As an agent watching the multitude of scenes, monologues and songs displayed in these showcases, I face the challenge of selecting the actors I wish to interview and perhaps represent. The presentations themselves range from super slick, highly rehearsed, to earnest and primitive. The talent is evident although sometimes misplaced as far as type is concerned. (I'm a bass baritone trapped in a tenor's body.) Will I choose diamonds in the rough or polished rubies? Am I looking for specific categories (ingenue, juvenile) or multi-ethnic actors? Russian or Farsi speakers? I'm sure that's what the actors want to know.
To answer these questions, what I can say here is that I'm just looking. And when I see something that appeals to me then I start thinking about casting feasibility, i.e. whether I think this actor has a chance for a career. Careers are built on auditons, bookings and experience. Presumably the training gained at these conservatories and college programs prepares the student actor for professional life. Presumably. Afterall acting is an art, a craft, and the technique gained serves the actor in audition preparation and job performance. They will know how to break down a script and prepare an audition and how to keep a performance fresh 8 shows a week. Or will they? These are the intangibles that no showcase can tell an agent. So the selection process becomes a gamble of sorts. I'll choose the actors that appeal to my aesthetic, who I think I can "sell" to casting directors, who will beat the competition and book jobs, stay positive in this business of rejection and be patient for their luck. Time will tell how it all plays out.
In the midst of all this watching, selecting, and interviewing, I began to muse about the old nature versus nurture debate in terms of acting. This has to do with genetics versus environment. There have been studies of twins separated at birth which explore how elements of environment affect the development of native abilities. Nature refers to genes; nurture to environment. Pertaining to acting, the debate plays out in the following questions. Is there a talent gene? Can you train a great actor? Does a great actor need training?
This brings to mind the phrase funny lady Mariah penned in the letter to Malvolio, "Some are born great, some achieve greatness, and some have greatness thrust upon them." We all know how reading this sent the old buffoon into apoplexies of delight appealing to his overblown sense of self-importance. However, when extracted from the context of Shakespeare's play, we can use it to illustrate nature versus nurture in acting.
We all know those actors who just have "it." They are naturals and don't seem to require any training. They step on a stage, or in front of a camera and it all flows without any kind of artifice. Those would be the ones "born great." In sports they are the kids who outshine from an early age in athletic prowess. One tennis coach said he sees greatness in the early vision of his protegees, i.e. how well they see the ball.
With respect to "achieving greatness," those are the actors that work hard. They train hard, they network hard, they go about the business of building a career with steady perseverance, continually improving themselves to create their opportunities. The greatness they achieve is relative to what they start with and what they are able to build with their portion of talent. A recent sports article on the nature versus nurture debate compared the two tennis players Ivan Lendl and John McEnroe, discussing how the former was less gifted naturally than the latter and used a strenuous regimen of training to make up for what he lacked. He literally trained himself into a champion. Lendl's training is the equivalent to all the workshops, seminars, gym memberships and training methods an actor employs to improve and enhance his instrument.
Having "greatness thrust upon you" could refer to stepping into the lead role on a lucky break. Didn't Sutton Foster begin her ascendance by stepping up from a position in the ensemble to the lead in the "Thoroughly Modern Millie' tour? Or could it point to the media's penchant for manufacturing "stars" to appease the current taste for celebrity stalking? I like to think it's more the former and recognize how luck plays an important part in the trajectory of a career and how experience is the crucial element for longevity which creates the opportunities for greatness. These are my current musings as I navigate the flood of talent sweeping into New York harbor these days.—Margaret Emory
HOW TO ACE YOUR FIVE MINUTES
By SW ARTISTS BLOG | February 23, 2014 at 12:08 PM EST |
No Comments
These days the once frowned upon "Meet and Greet" is becoming standard practice in an actor's routine. This is a "pay to play" session where an actor will pay a certain amount of money to meet a casting director or agent. It usually consists of either doing a monologue or reading a scene with a reader followed by a "chat" with the industry professional. All this within 5-7 minutes depending on the venue.
I think the "Meet and Greet" is one of the byproducts of the internet and electronic submissions which have glutted the marketplace. It must be overwhelming for a casting director to sit in front of screens upon screens filled with thumbnail sized headshot photos in order to make their selections. Agents try to get through with phone and email pushes but the layers of barricades are thick. So even we, the agents, are urging our clients to invest in these "Meet and Greets" hoping for a synchronized recognition which will lead to audition appointments.
Agents also frequent these sessions which is what I'd like to address here. Every actor wants an agent and many actors, no matter where they are in their careers, think they're ready for an agent. This is a misnomer which I will address at another time. For now, I want to steer you in correct directions so you make the most of your 5 minutes and ace these Meet and Greets.
Three aspects which I feel are crucial to your success in these sessions are the following: Appearance, Material and Attitude.
Let's start with appearance. These are general meetings. You're not auditioning for a particular character so you don't have to dress the part. Someone said once that when meeting an agent an actor should dress for a first date. I suppose that's applicable. First dates these days are meeting for coffee or a drink, not going to the prom. Cleanliness, tidiness, with a touch of personality will do. No matter how you try to run away from the truth, first impressions are important. The way you appear (i.e. dress, look, etc.) to me in one of these meetings (in my mind) is the way you will dress to meet a casting director. So if I see you're wearing ill-fitting jeans and a stained sweater I'm going to wonder...
Party dresses and suits are not required. However we don't mind if you "dress" for the occasion which usually means you put some thought and attention to it. In fact we appreciate it. Also, if you're meeting a casting director who works in TV or film it would make sense to appear "camera ready" (gals—that means hair and makeup) so they see you're savvy for the medium.
When you enter the room, make an entrance. It's your time; you paid for it. Don't shuffle in apologetically. Walk with your head up, go straight to the CD or agent, hand him/her your picture and resume (always attached) and initiate the connection. Time is of the essence and you will want to get to the "play" part of the session quickly so you have time for the chat which usually comes after.
Let's move on to the material. This is extremely important. You must have material that you enjoy performing and that suits your type, talent and what you do best. If comedy is your thing, do something funny. If you are serious, do something dramatic. If you do it all, pick your best and then if you're asked to do a second piece top that! Keep your monologues short, no longer than 2 minutes and make sure there's a journey with a beginning, middle and end. If Shakespeare is what you do and that's all you do and all you're interested in doing, then you should do that. However, for the most part, in these small room venues that can sometimes be no larger than an office, I would suggest you stay away from classical material or anything too theatrical. Simple and sincere works best and allows us to see "you" and what you do with material. It allows us to start imagining how we could submit or cast you.
If you choose to audition with a scene or a casting director has given you a scene to prepare and perform, make the most of the moment to show your listening skills. Make strong choices, build a strong relationship with your partner's character. Start and end the scene with strong actions and drive a strong intention with urgency and meaning that is personal to you. Michael Shurtleff's book, "Audition," is still the Bible for preparing auditions. Use it! And if an agent or casting director gives you an adjustment, take it. This is a test to see your skill and experience in working with a director and also if you are obstinate in your choices or flexible in the collaborative process.
Lastly, let's talk about attitude. This is crucial and ties in with first impressions. Industry professionals are humans too. We want to enjoy our time with you. A pleasant light touch even if you tend to be Gloomy Gus works well. Some attitudes to avoid: desperation, victim, overly pumped. If you sincerely value yourself as a performer it will show and we will take notice. Come to play and we will play along.
Good luck!
—Margaret Emory
STAYING HEALTHY WHEN THE TEMPERATURE SWINGS
By SW ARTISTS BLOG | January 22, 2014 at 02:45 PM EST |
No Comments
By Christopher Dye,
Manhattan Classical Acupuncture
Winter's cold is already a challenge to our immune system. When it gets really cold, then warmer, then cold again (with wind and snow)-that's a special difficulty for our body to adjust to.
In Chinese medicine, our internal environment, including our immune system, is always trying to adapt to changes in our external world. It's the stress of adjusting to these changes that can leave us open to disease.
Fortunately, there are excellent ways to help strengthen our ability to cope with the crazy weather we've been having (and the greater than normal flu season). Acupuncture, and Chinese herbal medicine such as I use with essential oils each have very effective methods for boosting the immune system while helping you to maintain balance-no matter whether today is a warm, cold, or very cold winter's day.
Acupuncture
is all about bringing balance to the body and it has a great effect on the immune system. It's no surprise that there are fantastic acupoints for helping you to adapt more easily to climatic changes so you'll stay healthy, even when the people around you aren't.
Bl-45 "yi xi". This acupoint located on the back is one of the hidden treasures of acupuncture, used today only by those in the know. It's one of the best points for helping the body to quickly get rid of a cold and it has the special effect of restoring balance to our immune and nervous system. This point is great to use as preventative medicine when the weather has us feeling a little beat and need a tune-up. The Chinese name comes from the sigh of relief a person makes when it's treated and harmony is restored, "aaaah" we might say.
Essential Oils:
In many cases, essential oils are part of a plant's immune system and they are excellent for regulating our body's own defense. While in my clinic I can use a custom blend of oils made for your unique needs, here I'll recommend a safe but powerful blend for diffusing and as a pre-shower boost.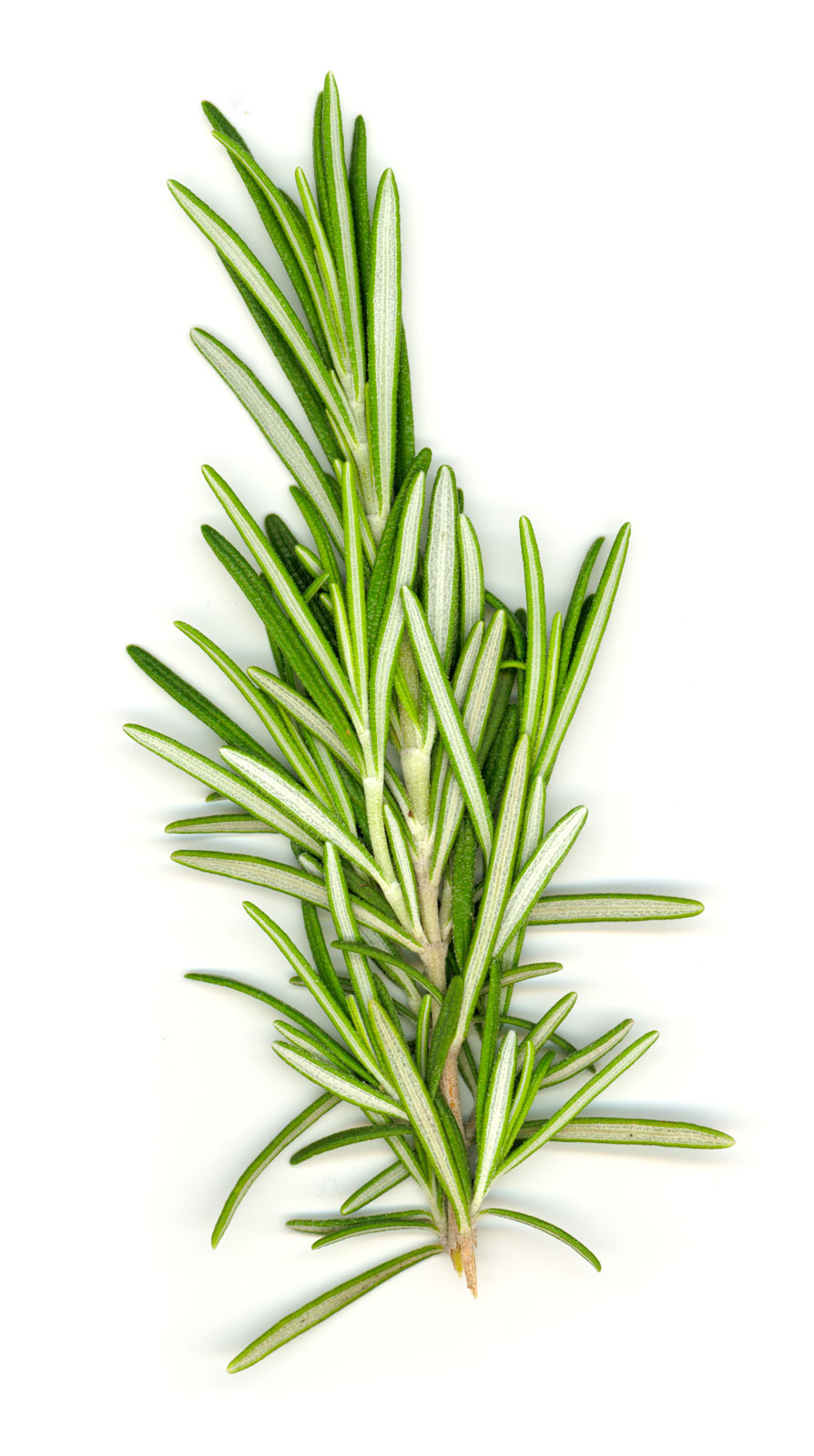 We'll start with Rosemary. This is a warming, invigorating essential oil. In Chinese medicine, rosemary moves blood circulation and stimulates our defensive energies to come up and out to the exterior of our body to protect us. In terms of research, rosemary has been found to have chemical constituents which help the respiratory system to deal with colds and flus. Rosemary has also been found to stimulate the nervous system.
Black Spruce
will be the perfect complement to Rosemary. Black spruce is another invigorating essential oil. Like Rosemary, it boosts the immune system. However, it also helps recycle our energy, deepening our breathing and drawing some of our energy in even as it helps kick infections out.
This is the art of Chinese medicine, blending together herbs that work together, but also harmonize each other's functions. Black spruce has also been found to be hormonally balancing, particularly for those with adrenal fatigue.
The recipe is:
25 drops Rosemary
25 drops Black Spruce
Added to an organic carrier oil such as grapeseed, sweet almond or even olive oil to make 1 oz. total.
You can diffuse the blend with 15 drops in a water diffuser for 30 minutes as a balancing pick-me-up for your immune system.
Another way to use this blend is as a pre-shower rub. Take a few drops and massage it very well into your neck, upper back and the top and back of your shoulders. Once it has started to absorb into the skin, then take your nice warm shower and the hot water will open your pores to drive the herbal oil in deeper. This can make a great start to your day!
As always, use common sense if you have an allergy to one of these oils and feel free to contact me if you have any questions or for substitutions to this formula.
Christopher Dye of Manhattan Classical Acupuncture is a nationally certified and New York State licensed acupuncturist with a masters in classical acupuncture and oriental medicine. His undergraduate degree was in psychology from Columbia. Christopher's passion to offer the highest quality of care for my patients has led him to advanced training in treating pain, inflammation, reproductive issues and stress. Just as important is the way he listens to his patients and adjusts his treatments to their individual needs.
ClassicalAcupuncture@gmail.com
Phone/text number: 917-214-1272
Any questions, or to set up an appointment, just call or write.
TO BRAND OR NOT TO BRAND: A FRANK DISCUSSION
By SW ARTISTS BLOG | January 12, 2014 at 07:24 PM EST |
No Comments
At a recent agent panel in New York City, four reputable agents were asked by a young eager actor if our respective agencies had a "brand." This type of Madison Avenue lingo amuses me. I begin to think of corn flakes or cows. One panelist who heads up a well-respected agency known for its stellar musical theatre talent replied that he really didn't like the notion of pinpointing the type of talent his agency repped as in, "They're known for such and such." He prefers variety and being known for representing talent that works in all areas of the business.
Another panelist admitted to resisting the notion of "branding" at the beginning of his agent life. He, too, wanted to be the agent representing all different types of actors, able to provide the solution to any casting director's needs. But he realized that the agency he runs started out with a singular focus and that is what established its reputation. So these days he accepts rather than fights the "brand" because that is what gives the agency its unique qualities within the big marketplace picture.
I myself have worked at agencies known for representing the finest theatre-trained actors who work in all areas. The "brand" is based on the fine theatre actors but the agents' desire is always to stretch the brand to include film and TV. As you can see, it's a double-edged sword—"branding" separates and isolates characteristics. However, you can never be an all-inclusive brand.
The discussion went to "branding" for actors. To me the the concept of "branding" when applied to actors is just another way of saying, "Lead with your strength." Brand signifies recognition—what are you known for, what singles you out among the others in your field. For actors it's a question of "What makes you special?" "What is your strength?" "How can you beat out the competition?"
Because that's what it's really about, right? You, the actor, need to go out there and distinguish yourself amongst your peers. Do your best, be your best...and an agent or job will find you. Really. When selecting talent to represent these questions factor into the decision making for an agent. So it really isn't about your "brand." It's about you and what you bring to the table.
The discussion turned to how that applies to working with an agent. One specific question had to do with how we handle actors who want to branch into other areas. As in an actor with a resume of musical theatre credits sitting across from an agent says they're interested in going out for TV/film projects. One of the agents on the panel sparked to this and gave a dramatization. He nodded his head and said, "Based on what?" He then went on to explain that he would be perfectly willing to submit the actor for those projects once he was sure the actor was ready, i.e. were they doing the meet and greets with casting directors, taking a TV/film acting class, that sort of thing.
Another agent explained that he actually gives out scripts for a mock audition requiring the actor to self-tape and submit for review. As in "So you want to be in pictures?" then prove that you're ready. This made sense to to me. Another agent admitted that he's spending much of his time these days coaching actors on their self-taped auditions—providing feedback on lighting, sound quality (the reader is too loud because the mike on the computer is picking them up rather than the actual auditionee, his client.)
I suppose if we were producers of reality shows we would be interested in how many followers, youtube hits and whatnot you have. But we're actually more interested in that "je ne sais quoi" that ignites a fire in our belly when we see, hear or watch you do your thing. And then we start to imagine what we could submit you for and how we could build your career and make money together. Training and experience couldn't hurt either. But you better know right from the start that we are business people first and what sets you apart is what will get you the job. So lead with your strengths. Once you're established you can go pushing the envelope.—Margaret Emory
MY RESOLUTION IN 2014 IS TO...
By SW ARTISTS BLOG | January 01, 2014 at 12:36 PM EST |
No Comments
As we say hello to a new year—2014—many of us will have made new year's resolutions which we will either keep or break in a matter of days, weeks, hours. And we might wonder what the connection is between making and keeping those resolutions and breaking habits. Pulitzer Prize winning reporter of
The New York Times
Charles Duhigg explores the science of habit formation among individuals, companies and societies in his book,
The Power of Habit: What We Do in Life and Business
(Random House, 2012). What follows is a reprint of an interview I did with him for
Brain World Magazine
(Issue 4, Vol. 3, Summer 2012)
which reveals some interesting insights.
If you really want to change a habit, you must understand how it came to be in the first place. That's what New York Times staff reporter Charles Duhigg believes, and that's what he sets out to do in his smart new book, The Power of Habit. By isolating the ingredients and providing the many recipes for how we make habits, Duhigg gives us a perspective on life seen through the prism of conscious and unconscious behavior. This book is a manual that should sit in the glove compartment of our psyches so that, should we ever really want to face up and change those bad habits, it will be nearby for quick reference.
Habits are formed in loops of cue, routine and reward. The cue is a craving for a reward, and the behavior becomes a routine or habit. It is impossible to get rid of habits. Once made they are hardwired into the brain and will stay there forever. What can be done, however, is that once the cue or trigger and reward have been identified and clearly understood, a person can change the routine, which is the behavior associated with the habit.
Duhigg folds in science, anecdotes and reportage to span a range of topics, such as the Starbucks workers' manual, Febreze's marketing turnaround, Alcoa's safety mandate, the case of the gambling housewife or the sleepwalking murderer, and even great public actions such as the civil rights movement.
We were lucky to catch up with the much-in-demand Duhigg for a few minutes to discuss his book.
Brain World: Do our lives shape our habits, or do habits shape our lives?
CD: One of the things we know is based on a Duke study that was done a couple of years ago. About 40 to 45 percent of the…actions that we take every day are in fact habits; they're not conscious decision-making. Even though it might feel like a decision to us because we're not really paying attention to them, they're things that just sort of unfold automatically.
BW: Is that part of our body's way of allowing us to do many things unconsciously, so that it frees us up to do other things?
CD: Yes, that's exactly right. Our brain has this unique capacity to take almost any pattern it can and turn it into a habit. So that we don't have to think about it while we're doing it, and we can spend that mental energy on something else. Nowadays, you don't have to pay attention while you're backing a car out of the driveway; you have time to think about the meeting later that day, or invent video games and aircraft carriers. Without this, our brain would become overwhelmed by the minutiae of everyday [life].
BW: Trying to figure out the cue or trigger seems to be the most difficult part in breaking down a habit.
CD: Once you identify the cue and reward, it's much, much easier to change the routine or the behavior. So the key there is to spend time and thought analyzing what's triggering this behavior and what craving is it satisfying. Our brain develops the capacity to crave things. Once it expects a reward, that expectation becomes a craving, and if it's not satisfied you become preoccupied by the craving. That's why it's hard to ignore a doughnut if you see it on the kitchen counter, even though you've had a big breakfast. And that's what drives the habit loop.
BW: If you know that smoking a cigarette is bad for you, why don't you just stop it?
CD: Smoking is a good example. Nicotine makes you feel good. It gives you energy, it gives you mental stimulation. The reason why people smoke is there's a genuine reward you get from smoking cigarettes.
BW: What about AA and the 12-step progams not addressing the actual science behind an addiction?
CD: What we've learned in the last decade is that oftentimes that's not true. Cigarettes is a great example. Nicotine is physically addictive. But it's only addictive for about 100 hours after your last cigarette. So once nicotine is out of your blood system, you're not physically addicted to it anymore. But obviously there's lots of people who crave a cigarette two days, two weeks, two years after they gave up smoking. That's the habit re-emerging. It's not the physical addiction to nicotine. It's the habit itself. To someone who's a smoker, they feel absolutely indistinguishable.
BW: What are inflection points, and what do they have to do with willpower?
CD: What we know is that willpower in particular seems to fail at these almost predictable moments which we call inflection points. Someone doesn't have trouble committing to an exercise plan when everything goes according to plan, but when they encounter an obstacle that they hadn't really thought out…their muscles are much more sore than they expected, or it's hard to schedule their workout, or there's something that comes up that makes it easier to sit down than to continue. Those are inflection points. What scientists have found is that if you identify those inflection points ahead of time and then make them into cues, that gives you a huge advantage in anticipating and overcoming the natural inflection point where you're much more likely to stop.
BW: So you would make a plan to deal with these obstacles?
CD: Exactly. The inflection point becomes a cue itself, and once you hit that inflection point, you react automatically with this routine that you've already chosen ahead of time, and you deliver to yourself a reward. And that's enormously powerful.
BW: How is this study of habit formation affecting the law and criminal actions brought on by habitual (unconscious) behavior?
CD: I think our understanding of how to make sense of the moral consequences of habits, whether people really have responsibility for their actions, is evolving, and that over time the law and court decisions will begin to reflect what we're learning in neurology, which is that very often there are people who behave in certain ways where it seems like they're making decisions, but they're really not. —Margaret Emory
THE NOBLE SAVAGE
By SW ARTISTS BLOG | December 28, 2013 at 12:08 PM EST |
No Comments
"He who works with his hands is a laborer.
He who works with his hands and his head is a craftsman.
He who works with his hands and his head and his heart is an artist."
― St. Francis of Assisi
I have a friend who has spent most of his life in corner offices overlooking city landscapes where he has scuttled between shuffling words and numbers for corporate newsletters and balance sheets. He began his life with passions for a life in academia for he is a true intellectual but life's twists and turns led him to the financial sectors where he traded the words of the likes of Flaubert for Citibank's shareholder reports.
He retired and moved to Utah and now resides in the mountains of Park City. His encounters with snow and mountain lions have replaced mahogany desks and computer terminals. Through all of this change, and it's been a big one, his copy of Stendahl's The Red and Black has never left his side along with tomes on the philosophy of science, physics, the cosmos, intellectual history and the major literary classics of the likes of Cervantes, Lawrence, James, Proust, Tolstoy, and Forster.
Through the years we have corresponded by letter and the modern letter--email. I have treasured his epistles for they are literary gems and reveal a beautiful mind at work with its enthusiastic quest for understanding and sharing. I think it's great to enjoy an exquisite sunrise on fresh snow but to be able to articulate it in words (or music, or paint on a canvas, etc.) in order to share it with a friend is indeed a gift. In the end, isn't that what it's all about? Communication and sharing.
I have nudged this friend to explore his literary bent either in a blog or some other form of creative writing. He claims he has no gift, no ideas, what could he say that has not already been said and how could he say it any differently (i.e. better) than those who have gone before him. I say his expressions would always be unique because no fingerprint is the same. (How many actors have put their stamp on Hamlet?) But he has remained stubbornly resigned to appreciating the work of others rather than publishing or creating works of his own.
My friend loves to ski and not long ago he was signing up for a season's pass at one of the exclusive resorts in the area. He had such a good time talking with the front office people there they suggested he apply for a job as a mountain "ambassador" or "host". As a "mountain host," he would get a FREE season's pass, free breakfast, courtesy passes at the other local ski resorts, a modest stipend, 20% off those fancy restaurants, a free underground parking space (it snows a lot up there in the mountains). He was assigned to a little village, Silver Lake, nestled away up on the mountain about two miles from the base lodge. Among the duties would include meeting and greeting guests, shoveling snow, providing ski-coral services, and maintaining the appearance of the resort including empting the trash binds and driving a six-wheeler snow plow. He was offered a full-time position of either four or five days per week and took the four-day offer. He had a feeling that being one with nature while interacting with the public, with a little manual labor thrown in, might get the creative juices flowing.
His feeling did not betray. I received a report back from him on his first day at his new "job." In his words, which I don't think he would mind my sharing, he writes, "Actually, my first day on the job was particularly demanding. In sub-zero degree weather, and in two feet of snow, we had to move heavy wooden ski racks into place in front of the lodges and restaurants. It took us hours knee deep in snow to drag them to their proper locations. My duties were less 'ambassadorial' and, as it turns out, closer to that of a maintenance man with responsibilities that include emptying garbage bins, shoveling snow as well as greeting guests and retrieving skis for them. Somehow, the manual or servile aspects of the job have been psychologically liberating, more personally rewarding than schmoozing with quests in an "ambassadorial capacity."
Later he expresses how he believes that physical work for older retired people (whoever they are) is healthy and therapeutic and how as he embraces his menial tasks and now as a result he is "getting more out of his books." He often wakes up at 4AM in the morning to read the likes of Stendhal, Flaubert, D. H. Lawrence, Umberto Eco before heading to the slopes. And again, in his words, "'real work', including empting the garbage, manning the parking lot, shoveling snow, is grounding me better and simultaneously enhancing my sense of the beautiful which is at the essence of life."
This all reminds me of a conversation I once had with an actor. I was a fledgling apprentice at a Shakespeare Festival at the time and I was sharing a train ride back to the city with one of the older members of the Equity company. I was bemoaning the fact that I had to supplement my meagre income with a temp job. He countered with how necessary it was for an actor to work in the real world, i.e. in an office, a restaurant, a school. After all weren't we holding up the mirror to nature, so to speak? Getting close to humanity and mixing in was a good thing for an actor's soul and creative zeitgeist.
So what is the takeaway from all of this? Perhaps it is...Grab a shovel and enjoy shoveling the snow in your driveway this winter as the blood flows to spark creativity. And embrace opportunities to interact with fellow human beings where sharing becomes a two-way contribution. -Margaret Emory
SENSE MEMORY
By SW ARTISTS BLOG | December 13, 2013 at 12:53 PM EST |
No Comments
As I walk along the city streets at this time of year I invariably pass the makeshift tree farms hugging half the sidewalk in front of drug stores, supermarkets, delis and parking lots. I'm usually in a rush and curse the impact they have on pedestrian traffic. But to catch a whiff of evergreen is enchanting and I am at once transported to happy childhood summers spent at Camp Kehonka in the woods of New Hampshire. Sounds like I'm an actor engaging in a sense memory moment.
Our sense of smell. How does it work? It's very interesting actually and has to do with our brain, specifically a structure in the forebrain of vertebrates called the olfactory bulb. Cells located in our nose process odor input and send the signals to the olfactory bulb, where it processes (decodes and labels) the incoming information and serves as a pathway for the input to travel to different parts of the brain.
What's the connection between smell and memory? Apparently the olfactory bulb is part of the brain's limbic system, often times referred to as the "emotional brain" because it is so closely associated with memory and feeling. The olfactory bulb has close access to the two structures of the brain's limbic system—the amygdala which processes emotion and the hippocampus which is responsible for associative learning. Associative learning is what links a smell to a memory and why smells can call up memories and powerful responses almost instantaneously.
Then there is a little thing called conditioned response. When a person first smells a new scent, he or she links it to an event, person, thing or even a moment. Thus, the brain forges a link between a smell and a memory. Voila, the ingredients of the "sense memory" technique of Method actors.
For example you might "associate" the smell of chlorine with summers at the pool or as I did the smell of evergreen with summers at camp. When you encounter the smell again the link is already there to bring back a memory or mood. Each of these smell memories has a memory or mood associated with it—perhaps contentment or unease—and you might not necessarily know why you are feeling the way you do when you encounter that smell. And not everybody has the same reactions. It is a personal, individual thing.
In a article posted on Backstage in 2009, acting teacher Joan Stephens is quoted as saying, "The conventional use of sense memory helps actors create physical conditions—for example, the feeling of a hot day, a bad headache, or a broken leg. But decades ago psychiatrists discovered an 'emotional release object,' which can release an entire emotional event. After many years of acting and teaching, I have developed a method that enables actors to discover and use their emotional release objects on demand. The actor revisits one simple image, a sense memory—the sound of a ticking clock in a hospital, the feeling of a wire hanger hitting one's face—and immediately begins to sob, laugh, or even shake with fear. It's a powerful emotional acting tool when mastered." She goes on to say that without sense memory, actors "cannot act." This is due to affective memory which is the cornerstone of the Stanislavski System and Lee Strassberg's Method Acting where the emphasis seems to be the recall of physical sensations surrounding emotional events (instead of the emotions themselves).
It all goes to show that the nose knows...or is it remembers?
—Margaret Emory
SIERRA BOGGESS - INSPIRATION AT 54 BELOW
By SW ARTISTS BLOG | December 05, 2013 at 08:27 PM EST |
No Comments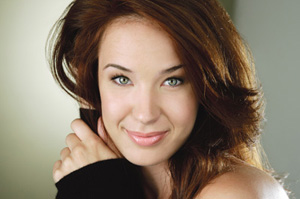 Listening to beautiful and enchanting Sierra Boggess, best known for her turn as Broadway's little mermaid Ariel, sing live at the swanky hotspot 54 Below is like sitting under a tropical waterfall. You feel refreshed and purified awashed by the thrilling soprano's notes. This is a good thing since the show she is performing there through the end of the week is entitled "Awakening" and serves to debut the release of her first CD, a recording of the self-same show.
It hasn't been a stellar year for Ms. Boggess. Without going into the gory details here, suffice it to say it's been a year of disappointments. Of certainties and possibilities evaporating into dust—death to a performer. All this could sink the spirit of any game person and leave one in a soup of self-doubt, depression, and stagnation. Not so with Ms. B. Happily the "plucky" actress/singer chose a different avenue. She embarked on a spiritual journey of inward travel where she re-connected to her inspirations, and then sharing these with us in an evening of up close and personal meaning, she leads us vicariously on an awakening (or several) of our own.
There's her three artistic inspirations—Puccini, Prince (as in Harold) and Webber (as in Andrew Lloyd). You will enjoy a naughty pastiche where she offers up a rendition of Christine Daae's "Think of Me" sung as a pop diva full of wild riffs buttressed against a number from EVITA done as an opera diva. It is an entertaining duel of nasality and vibrato.
And of family inspirations. She invites her sister Summer, a gifted cellist, on stage to lend her musicality throughout the evening. At one point the Coloradoan native gives a nod to her "normal" father (different from the monster fathers of her stage dramas) who just happens to be in the audience. He comes up on stage, picks up an acoustic guitar which he made himself and joins Sierra and her sister in a lovely Dolly Parton tune called "Wild Flower." This leads nicely into the nature portion of inspirations.
There's so much more. A highlight is when Ms. Boggess reads a letter her grandmother wrote to her new husband (Sierra's grandfather) just off to war with the sweetness of a romance of a time gone by. This sets up a superb styling of the standards "Smoke Gets in Your Eyes" and "You'll Never Know." There are fun moments where Ms. Boggess takes us on her excursion to meet her musical idol Barbra Streisand and we get to feel like the uber fan she is. In the liner notes which accompany her CD (and on stage) Ms. Boggess thanks Ms. Streisand for being the "soundtrack of my life." This is a touching set up for the much overdone Kander and Ebb classic "It's a Simple Thing" made fresh and new by Ms. Boggess.
The evening would not be the same without Ariel's song and we delight in listening to the one soprano whose acting ability makes it seem like a true event of the moment filled with yearning, hope and belief. Cute without cloying...how does she do that?
It's not enough to speak of the high notes that reach the furthest star in the heavens. Or the bright eyes and smile that radiate a genuine warmth to everyone in the room. But it is enough, to quote one of Sierra's inspirations—her voice teacher Mary Setrakian, to say back to her..."You are enough, you are more than enough."
"Awakening," with Sierra Boggess, Summer Boggess, Mike Boggess, and Musical Director (pianist) Brian Hertz. Performing through December 7th at
NYC's 54 Below
.
—Margaret Emory
AN AGENT'S RETURN: NEW WAYS OF DOING OLD THINGS
By SW ARTISTS BLOG | October 03, 2013 at 02:31 PM EDT |
No Comments
I was a theatrical agent for 18+ years at two reputable agencies in New York City. During that time I represented hundreds of actors working to develop and maintain their careers which I enjoyed very much. An opportunity came my way to try something completely different and I became the Editor in Chief of a quarterly magazine which I also enjoyed very much. However I really missed working with actors and being a part of showbiz so I have returned.
In the year and a half I was away some developments took place which fundamentally changed an agent's way of accomplishing the same tasks as before. I discuss some of those here.
1)

We are in the electronic age!

Where before I would call (as in phone) auditions out to actors I now phone, text and sometimes even email when the first two options don't garner a quick response. That's 3 steps in place of one! However, when looking for immediate confirmations these do the trick. Once an audition is confirmed by an actor, I will most assuredly email them all the details. I don't have to wait for the actor to find a hotspot or even a pen and piece of paper to write down the details. Cut and paste allows me to cull pertinent details from many sources into one email that gets to an actor in a matter of seconds. This makes up for the double time it used to take spelling out all the details over the phone. It saves time and errors but says something about dehumanization. Call me crazy but I still like to hear a human voice so I'm sticking with the phone calls (along with the texts and emails, of course). I wonder how actors feel about this? Do you like personal calls from your agent or are you happy with texts and emails?
2)

Email has its advantages

—especially when it comes to actors "checking in" or making submission requests. It's no secret that actors are privy to the casting breakdowns—these notices no longer being the secret material for agent/manager eyes only. With this a reality, when we start working with an actor we have had to lay down some ground rules. We say that it's fine to request being submitted for projects; we simply ask the actor to compile the list in one email and to refrain from sending an email everyday which feels like a "To do" list rather than request. We encourage the actor to send any relevant information like a personal connection with someone involved in the project (director, writer, cast member) that might bolster our case when making our push with the casting director to get an audition.
3)

Agents are instructed to make "pushes" (follow up) by email.

In the past we phoned in our "pushes" to submissions. Now we are invariably given a separate dedicated email address to use. These pushes, in effect, turn into second albeit abbreviated submissions to the first ones we made. If you're wondering whether this method is effective, I assure you it can be.
Just recently a push I emailed manifested in a last minute audition for a client. A casting associate who had seen my "push" in the email contacted me by email to offer our client a slot in the next day's audition schedule when there had been some dropouts.
It's best to state the business of the email in the subject line, i.e. "Push from so and so for such and such project" because as we all know there is no guarantee that an email will be opened. A specifically targeted subject line like this signals to an intern/assistant or casting director that a "push" is being made. Like an alert!
Would I prefer conversing on the phone with a casting director? Yes and no. Sometimes a call gets routed to an answering machine and the push turns into naming names which is not terribly effective. Many times the casting director is so busy there is little time to warm them up with a "chat." So an email push offers an me the opportunity to be persuasive in my own space/time continuum. I just hope it gets opened!
4)

Are self-taped auditions effective?

Yes and no. When requested by a casting director and if the role is considered worth the extra effort by agent and actor, the answer is yes. Recently we put a client on tape which resulted in a live callback and subsequent booking. Admittedly the actor came in for the taping session extremely well-prepared. He was off-book, wore character costume (it was a period show), added some physical movement which created an environment and atmosphere. By taking charge of his audition moment he created something memorable.
If your agent doesn't have taping facilities make use of the places that are equipped to get the job done at cost effective prices. Unless a casting director specifically says they will accept auditions done on a cell phone, it's crucial (and expected) to send in self-taped auditions that are at the level of those done by casting directors. [i.e., no readers sounding louder than the actor auditioning or wrinkled white sheet backdrops]
5)

A picture says it all

. The legit agent in me cringes at this notion because how can a 2 dimensional object speak for a 3 dimensional human being. However it seems that now more than ever the actor's headshot has to work for him/her. Since most submissions are made electronically, photos need to suggest more than "interesting" or "appealing." They need to show genre, role type, etc. In the past an actor needed 2 head shots—a commercial shot and a theatrical one. Now, within those divisions, there are many sub-divisions depending on the marketplace.
Some things to shoot for in your next headshot session: a Law & Order shot, blue collar, white collar, hipster, girl/guy next door. An agent needs to have an assortment of specific images to send according to the character breakdown. Why the specificity Because when making selections the casting director scrolls down a computer screen of multiple thumbnail sized head shots. If they are casting a role of a lawyer they probably won't click on your stubble in a hoodie shot. So we need options. I'm not asking for the flat one dimensional poses characteristic of commercial comp cards. I think there always needs to be something going on in the eyes to denote a multi-dimensional living human being.
In closing, some time ago I remember having a conversation with an actress friend who said that the time was approaching when folks would watch their favorite TV shows on their cell phones in stamp-sized versions. I couldn't quite believe that this would supplant the couch potato/flat screen experience. But the time has arrived! Digital media in various sizes and formats abounds ushering in an abundance of production. The main story is the plethora of excellent new TV shows with Netflix, Amazon and others at their helms. Proliferation (i.e. competition) is raising the bar and we agents are grateful and excited for the opportunities this affords our actors.
Margaret Emory is an agent at SW ARTISTS in New York City.